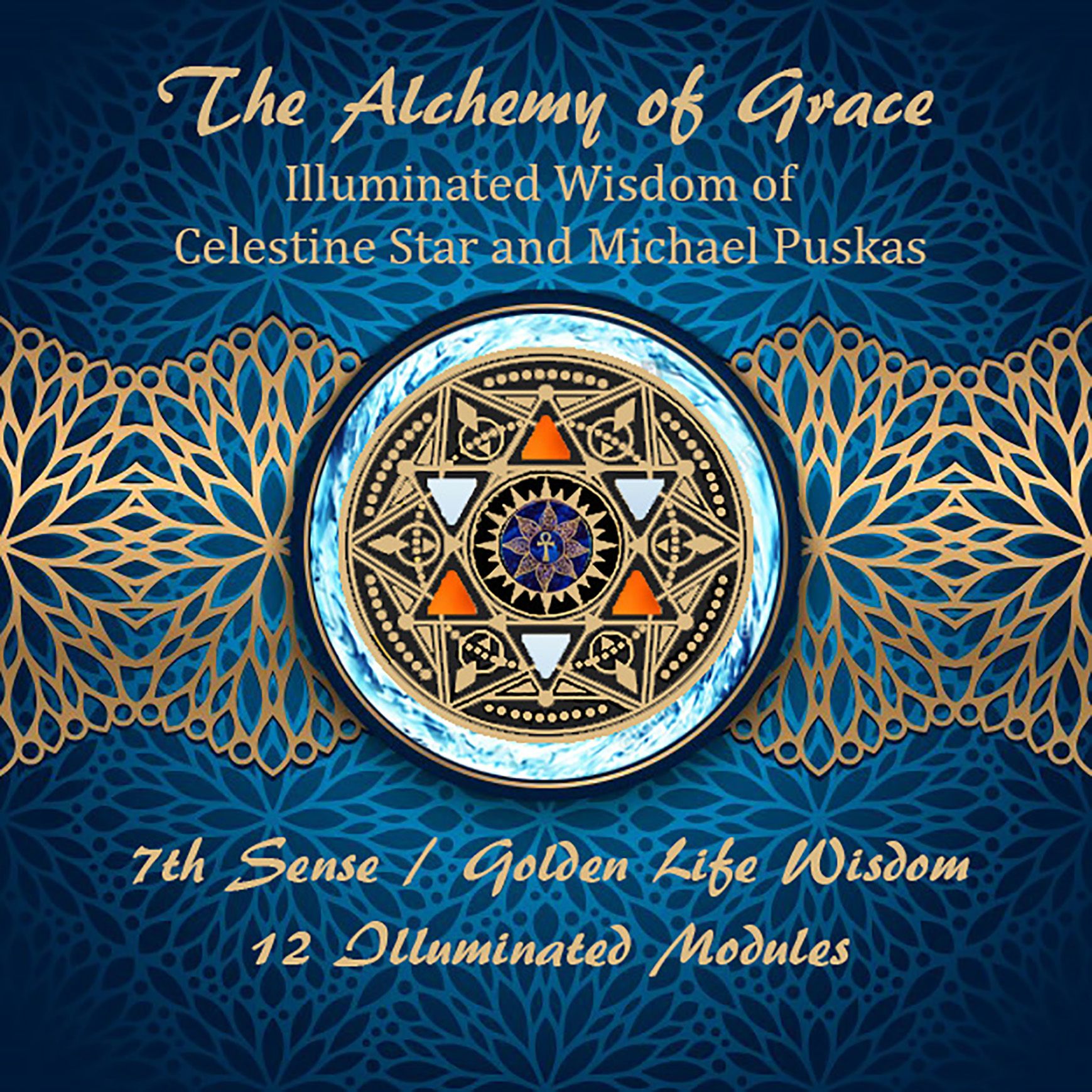 What you are going to learn
A few more words about this course
Welcome and greetings to the first introductory module course of the Alchemy of Grace brought to you by the 7th Sense team & Golden Life Wisdom Productions. We have endeavored to strip away the remaining attachment, to the toxic residue that is left over from the dissolving of the third density matrix. The third density holographic reality that you and I have been predominantly working and living within has recently dissolved because of the spike in the Schumann resonance, because of the greater concentration and intensified nature of the Photon energy around the planet, and the fact that humanity has been through three major eclipses and a number of major portal gateways that has led us to leave the third density Duality experience behind and move seamlessly and lovingly into this Fifth Density abundant Timeline. The Alchemy of Grace, the deeper and closer connection to the Divine is predominantly based around the ancient and sacred Hermetic principles.
Throughout this course you will discover how to do the following
Empower Yourself
Improve your health, wealth and vitality
Understand your reason for human existence
Express your true and authentic self
Implement healing processes in your life
Michael is a 56yo seasoned professional of the entertainment industry with a 36 year track record in all facets of artist development, management, publishing, composition and touring. He has licensed music into some 50+ Feature Films and TV Series including, HBO, Viacom, Showtime, NBC, the WB, Sony Pictures, Lakeshore Entertainment, DreamWorks, Paramount Pictures, Universal Pictures, MGM, Nickelodeon, A&E, FX, Bravo, Village Roadshow, MTV/VH1, Netflix, Amazon etc.
Michael has spearheaded and co-created many Lightworker Workshops, Performances and Indigenous presentations throughout his career which has spanned the globe. His accolades, awards and recognitions are numerous which validate his presence on Gaia as a worthy expression of higher Alchemic teaching and practices.
His organisations, Ikonic Artists, Sugarfilly Entertainment, Dead Famous International, Morning Glory Media Productions and Astral Records and Music have co created many successful artist careers for the Disney Group and numerous record labels around the world. Today he is a humble 56yo truth seeker, spiritual activist and Alchemist working in the healing language of high frequency music to raise the resonant vibration of Gaia's unified field.
Course reviews
Having been on a spiritual journey for many years I needed a composite understanding of how all the pieces fitted together. The empowered knowledge afforded to me by the course gave my power back.

Riki Buckingham

Musical Alchemist (England)

Living in India surrounded by the teachings of the Hindu Deity's gave me such an important grounding in the Hermetic principles of spiritual evolution. But the simplicity created by the Alchemy of Grace video modules made it easy for me to upgrade my consciousness and human outlook.

Maniswita Jaiswal

Spiritual Teacher (New Delhi)

Created with